Lisa Rockford (formerly known as Lisel Schumann) is a villain in Lois and Clark: The New Adventures of Superman.
A member of the 1940s Nazi party awakened from suspended animation, she went undercover as a fashion model until the right time came for her and her organization to strike like they had done fifty years ago.
She was portrayed by Sandra Hess.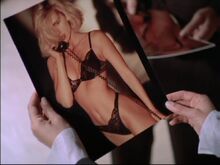 Ad blocker interference detected!
Wikia is a free-to-use site that makes money from advertising. We have a modified experience for viewers using ad blockers

Wikia is not accessible if you've made further modifications. Remove the custom ad blocker rule(s) and the page will load as expected.